Former first lady of the United States of America, and public speaker who served as the 67th secretary of state from 2009 to 2013, as well as a senator representing New York from 2001 to 2009, Hillary Clinton, has blasted the sitting president, Donald Trump via a post she made on Twitter.
Hillary Clinton was the first American woman to win the popular vote in a United States presidential election, but she lost to Donald Trump back in 2016.
It has been on news that there is beginning to be growing tensions in the middle east, especially with the deployment of Nuclear capable bombers as well as submarines by both Israel and the US, in a show of force.
This period also marks it one year since the assassination of Qassem Suleimani, a top Iranian general, who was killed by a drone strike ordered by Donald Trump.
Reacting via twitter, Hillary Clinton said that one gift Donald Trump could give the country and the world is not to start a war with Iran in his final 15 days in office.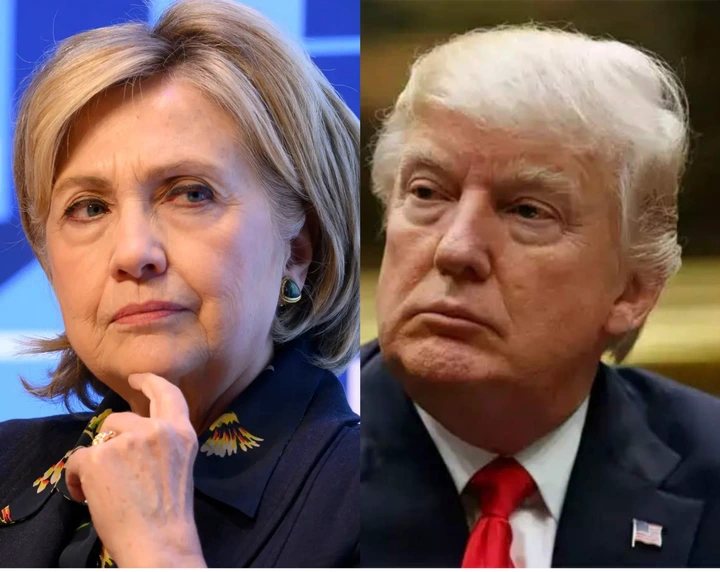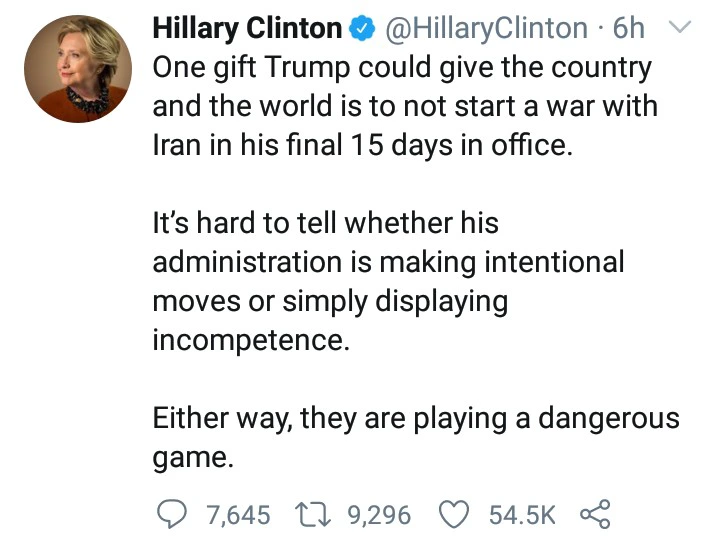 It is known that any American military response against Iran would also make it very difficult for Joe Biden to establish a working relationship with Iran and potentially bring back the 2015 Iran nuclear deal.
She further said that it is hard to tell whether Trump's administration is making intentional moves or simply displaying incompetence.
She finalized by saying that whatever it may be, Donald Trump is playing a dangerous game.