Kaduna 'S3x Party': – "El-Rufai Demolished My Restaurant Because My Husband Is PDP Kaduna Spokesman"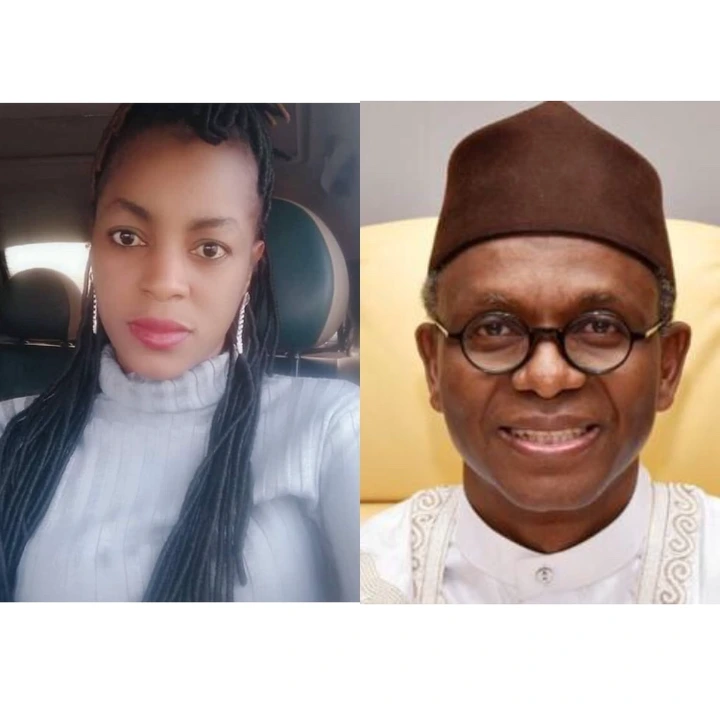 The woman that owns the demolished Asher Kings & Queens restaurant in Kaduna state, Aisha Mercy Yakubu has alleged that Governor Nasir El-Rufai demolished her property just because her husband is a PDP spokesman in the state.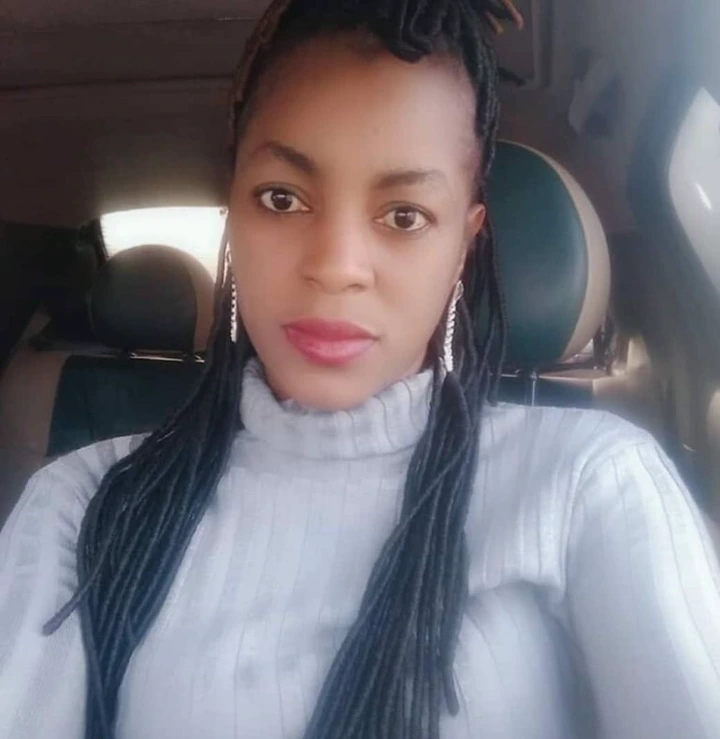 Yesterday, Reno Omokri, contacted her to sympathize with her and also ascertain what really happened.
It was there that the woman disclosed Governor El-Rufai ordered the demolishing of her restaurant on false pretense.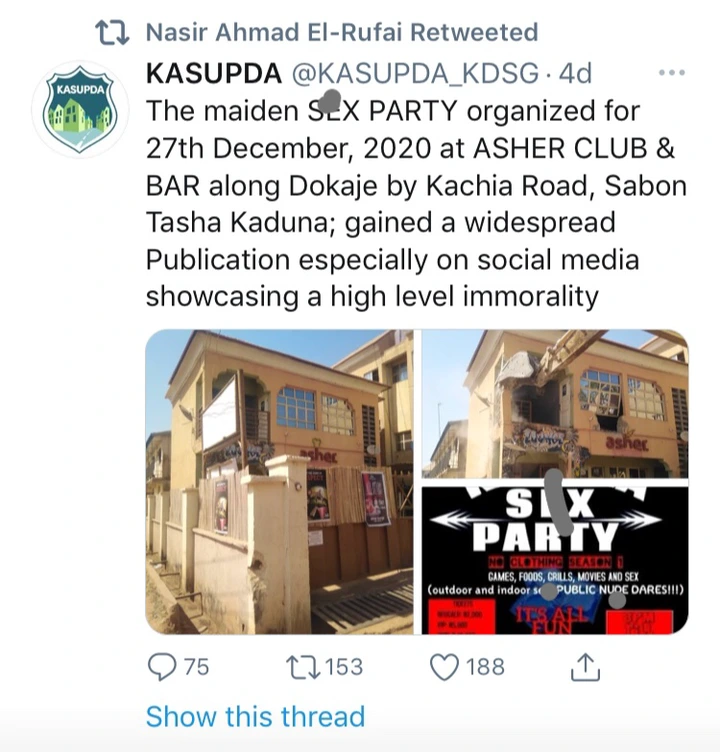 During the phone conversation , the woman also claimed that she lost her one month pregnancy as a result of the trauma she suffered.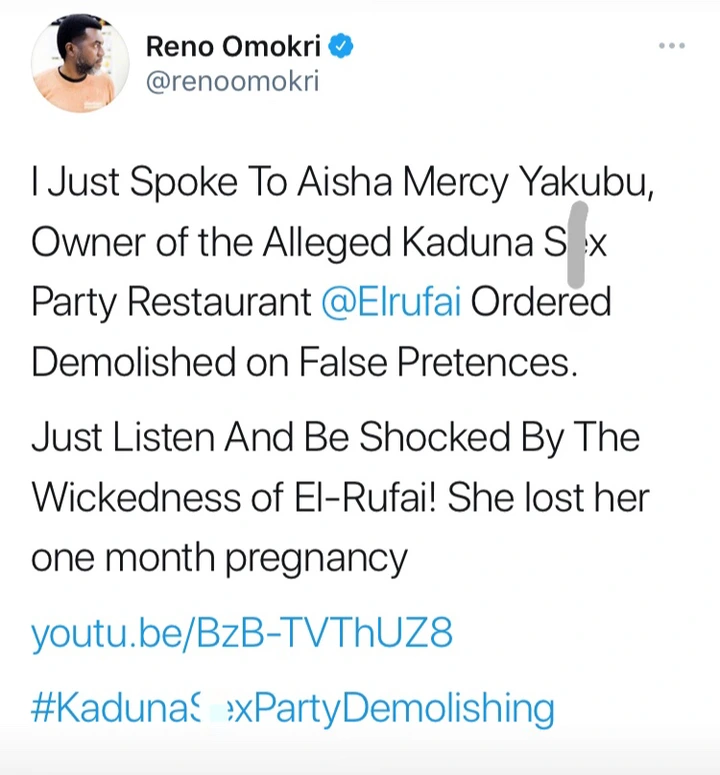 Aisha Mercy Yakubu before her interview with Reno Omokri, had told Channels TV that her restaurant was never booked as venue for the controversial Kaduna 'S3x party'.
Speaking further with Channels TV, she revealed how her staff were arrested wrongly and paraded by the police as the organizers of the party.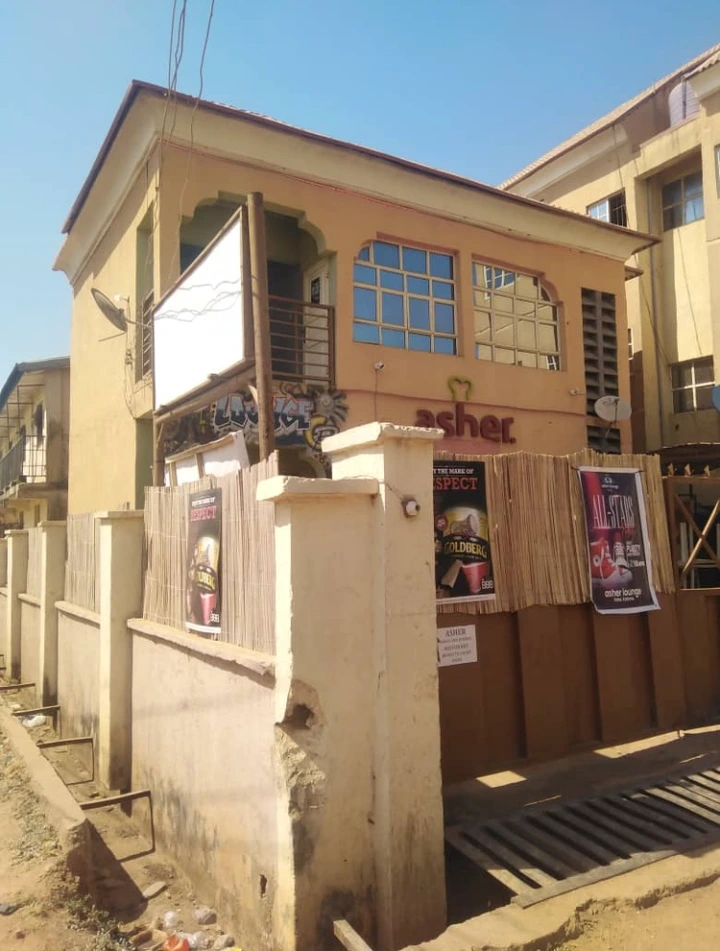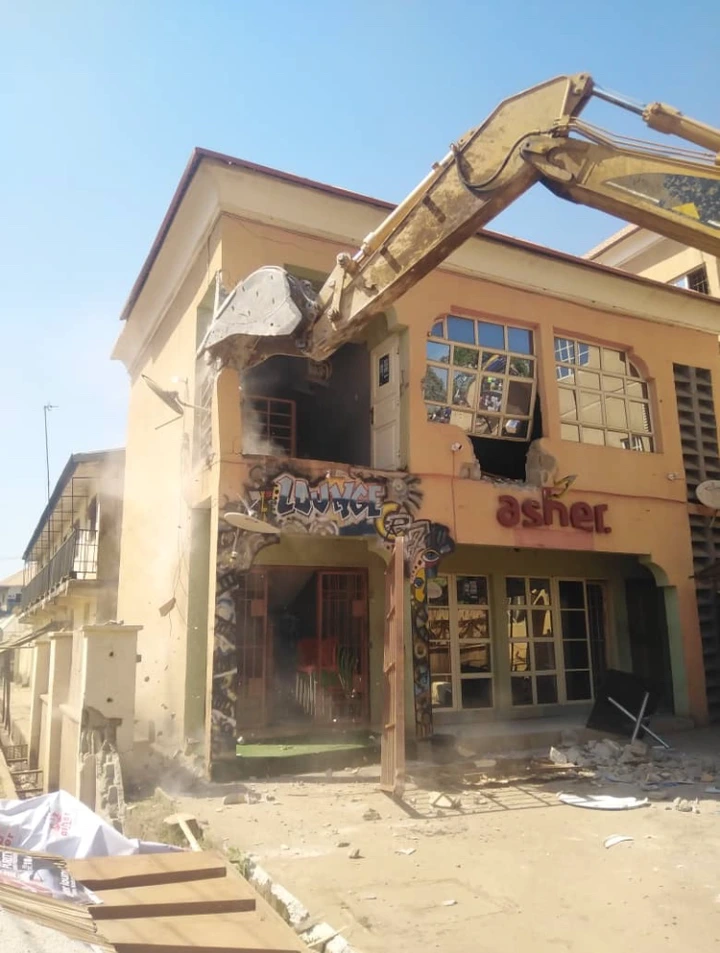 According to her, she used N100k to bail all of them and when she asked the police why her staff were arrested, they told her that her restaurant was the proposed venue for the adult party.
To cut the story short, she later paid another money to the police, to track the organizers of the party, through a number she saw on the flier of the party. One Mr Monday, was later tracked with the number and was subsequently arrested.