5 Things girls do in church that are terribly wrong; Number 3 is the worst
EmmanuelGodwin_32
Dec 5, 2020 9:43 PM
We live in a world full of critics – no matter how hard you try to be better at something, someone or some people will always criticize you. However, while some of these critics are undeserving, others are.
In this article, our center topic will be on the ignorant wrong doing of girls in churches.
As important as this topic may seem, it is often at times swept under the carpet. I'll be expressing 5 crazy things girls do in church that shouldn't repeat itself.
1. Indecent dressing;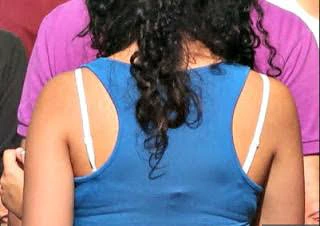 Not to be stereotypical but most ladies fall under this category. It is literally the most obvious wrong doing in the church but we still ignore it.
"The Bible according to 1st Timothy 2v9 says Likewise also that women should adorn themselves in respectable apparel, with modesty and self-control, not with braided hair and gold or pearls or costly attire, but with what is proper for women who profess godliness"
So according to the Bible, things like earnings, pearls, braided hair, and even expensive attires should not be worn to the church.
Nowadays, some girls dress up to church so they can take pictures and post on the internet.
2. Indecent dancing;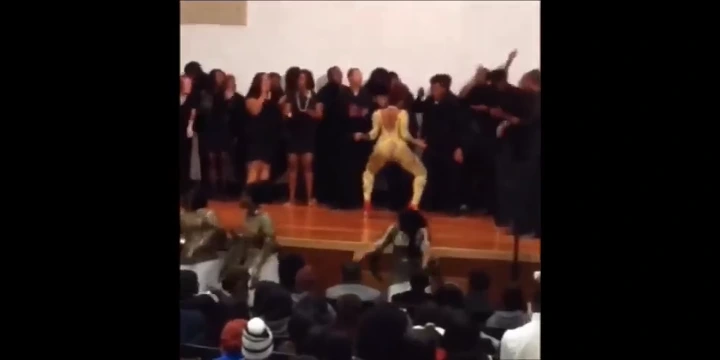 The Bible do not condemn dancing in church – that may be because the dances recorded in the Bible are for leaps of joy, jump in praise, etc. None was recorded in an indecent way.
However the word "dancing" seems to have changed overtime and we can't but wonder how we got to this level. It has been recorded before of girls twerking in churches. Some wear the shortest skirt they can get and showcase their underwear to the congregation in the name of dancing.
Please let's be guided. Let's follow footsteps from the Bible. For example, in Judges 21:19-21 where daughters of Shiloh were danced at a feast of the LORD, they did it with joy and happiness, without trying to please anyone with their dancing moves, but to celebrate the Lord.
3. Mobile phones/distraction;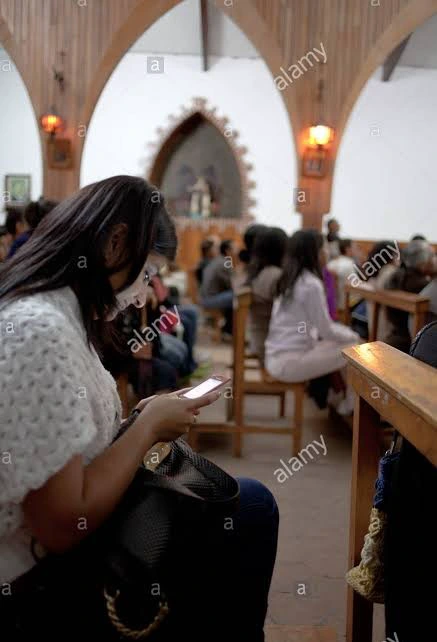 Yes, boys fall under this category too, but we can all agree that most girls are dominant gender when it comes to operating mobile phones or causing other distractions in the church.
The book 1st Corinthians 7:35 says "serve the Lord best, with as few distractions as possible". Facebook and Instagram can wait till after church. Let's be guided.
4. Disobedient to the usher;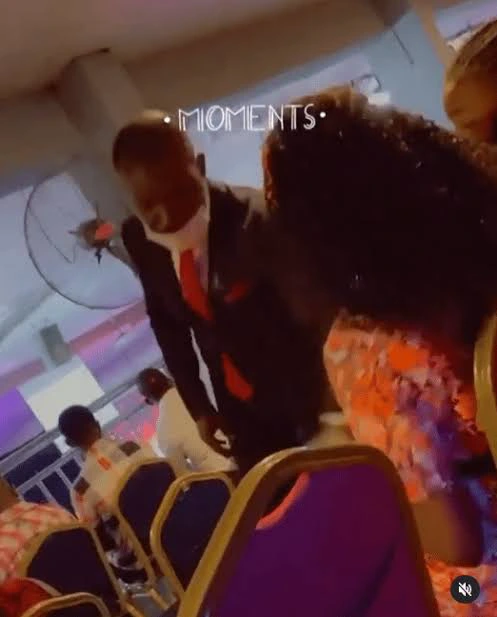 Ushers are basically appointed by God through his servants to control the church during a sermon. According to Romans 13v1, those that have been instituted by God should be given due respect.
This topic falls under my list because I've seen several times where woman have certain issues with ushers. One video that went viral recently shows a woman dragging her phone with an usher who attempted to seize it because of the distraction it was bringing to the lady – the lady stood her ground and was ready to brawl with the usher, even insulting in after he had peacefully left. Please let's be guided.
5. Breastfeeding in church;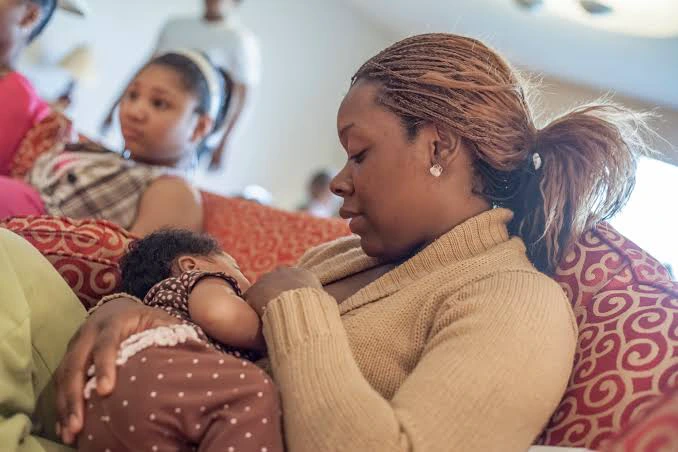 In 2017, a mother in Virginia, USA, was sent out of the church auditorium for breastfeeding her baby in the church. This news went viral quickly as some people opposed it while others supported it.
It is not written in the Bible that breastfeeding in churches is a sin, however, wether we choose to believe it or not, exposing your body to the public in the name of feeding your infant should well likely be considered a sign of indecency – at least in my opinion.
Acts like these are sure to make men and male teenagers uncomfortable in church.
I'll sincerely advise that you breastfeed before leaving your house to the church.
This is my list of top offences I've seen females commit in churches. Do you agree with it? Or do you think there's something I omitted? Let me know your thoughts in the comments section below.
Otherwise leave a like and share, thanks.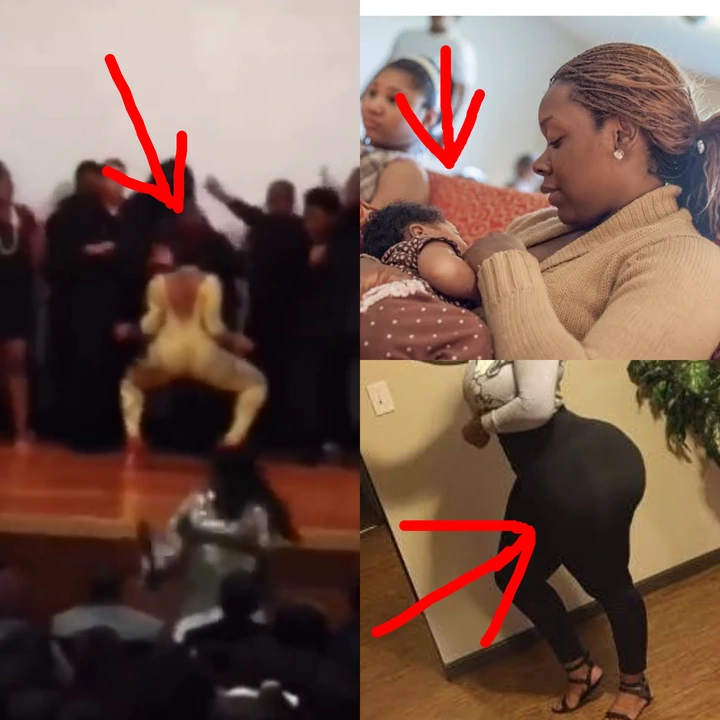 Read in Opera News for a better reading experience
Just need 1MB to download